Jack Atchley Memorial


Harahan Horseshoes hosted the Jack Atchley Memorial Tournment
on Oct 17, 2020 at Waggaman Playground.
The results as follows.

Class A
1st Place Pat Pertuit, Marrero 5 – 0 51.0%
2nd Place Tim Gilmore, Bayou Vista 3 – 2 66.5%
3rd Place Edie Corso, Destrehan 3 – 2 40.0%


Pertuit

was named Tournament Champion




Class B
1st Place Glenn Caillouet, Raceland 5 – 0 25.5%
2nd Place Larry Pertuit, Marrero 3 – 2 21.5%
3rd Place Gary Verheide, River Ridge 3 – 2 22.5%




Class C
1st Place Jimmy Caillouet, Raceland 5 – 1 14.6%
2nd Place Billy Durnin, Kenner 4 – 2 22.5%
3rd Place Gil Gerard, Kenner 3 – 2 14.5% missing from pic
Caillouet and Durnin were tied up after regulation,
forcing a 40 shoe playoff.
Caillouet was the victor and was named class Champion.




Harahan Open
Will be held on Saturday August 22nd at
Waggaman Playground, 516 Dandelion Dr, Waggaman, LA.
This will be a cash tournament.
To register call Mary Chrismer @ 504-737-6712 or
Mike Fonseca @ 504-874-0885.
We will have 50/50 pot along with the Raffle Table.
Cut off is Thursday August 20th.
Hope to see you there.
Top of Form
Harahan Horseshoe's Annual Banquet for 2018
took place at YaYa's, in Harahan, on February 10.
Spring League Results



Pat Pertuit Highest game scratch 91 points





Pat Pertuit Highest Average 72.54%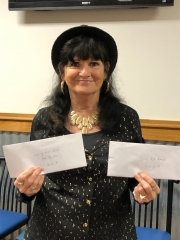 Spring League Team Winners


Wanda Lantz -
Mike Fontana
Gil Gerard -
Joe Chivleatto missing from picture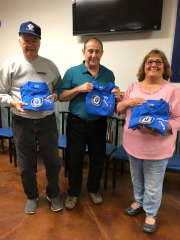 Fall League Results


Gil Gerard Highest game scratch 87 points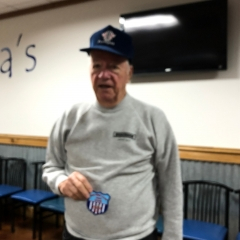 Roy Willie Highest Average 69.00%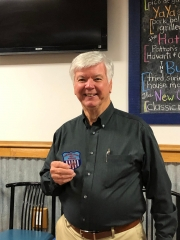 Fall League Team Winners are


Mary Chrismer -
A J Duplantier
Manny Gillard -
Billy Durnin
Chuckie Grimes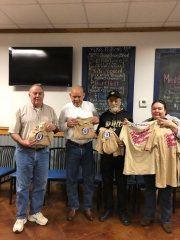 High Ringers Percentage for Individuals
Chuckie Grimes 10%
(not pictured)



Mike Fontana 15%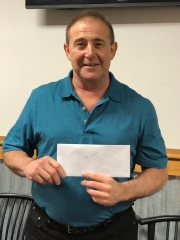 Billy Durnin 20%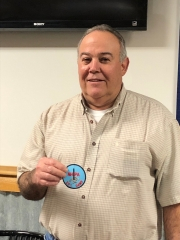 Joe Chivleatto 40%
(not pictured)